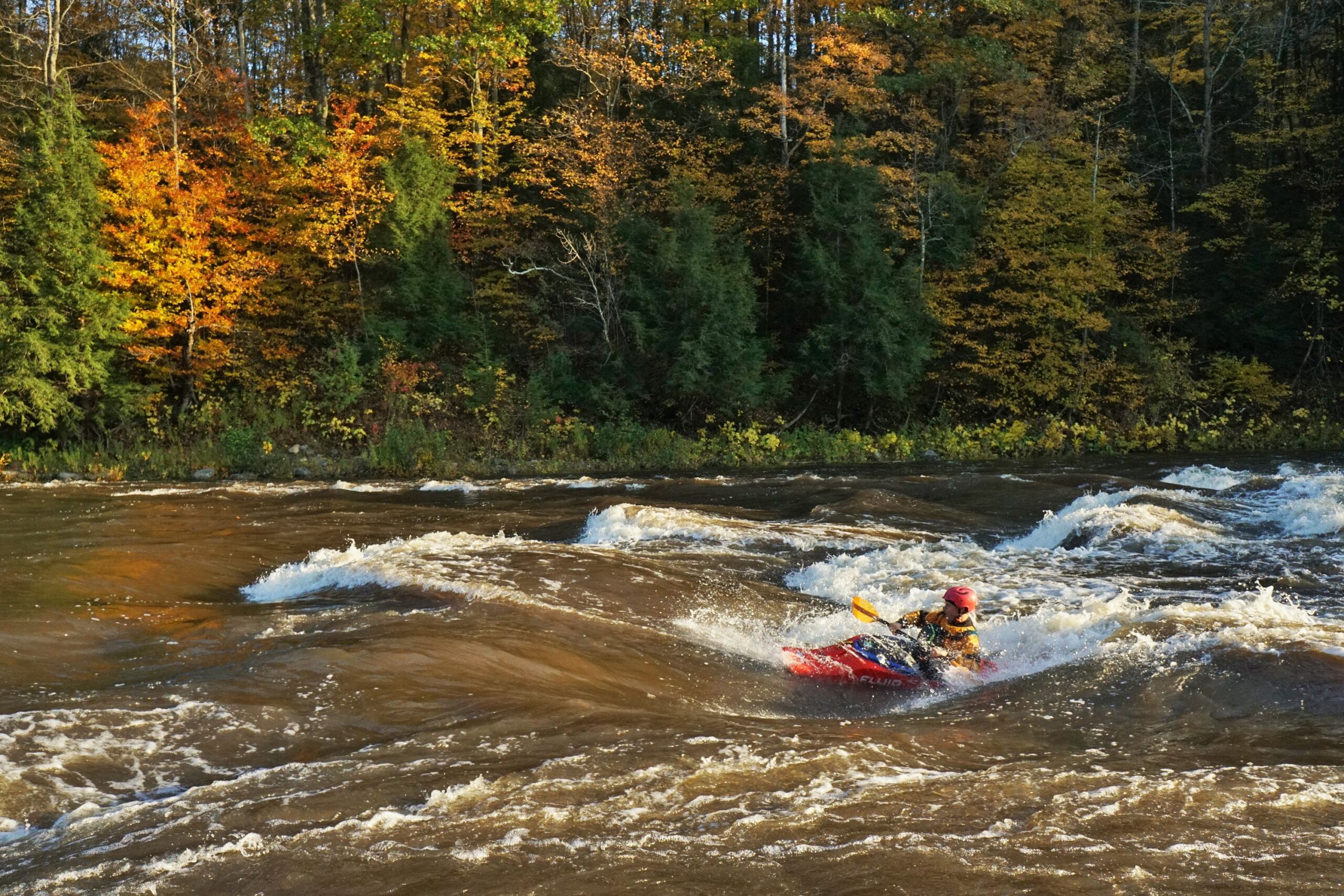 Fall Recap 2022
The past few years have felt unusual for obvious reasons.  For whitewater boaters in Vermont this was amplified by a prolonged period of drought, meager snowpacks and undesirable weather patterns that seemed to never relent.  It takes digging through the archives to find the last positive seasonal recap from back in the relatively utopian pre-pandemic year of 2019. 
Fortunately this fall was different, it almost felt… normal again?  Yet the last time I commented on a perceived return to normalcy it didn't age well, so maybe I will skip that part and jump right to where I lament about the lack of boating resulting from yet another dry summer.  Let me tell you, it was bad.  As summer slowly progressed into early fall it felt like it might never end.
A REPRIEVE
Then, with little announcement, boating returned in mid September.  For the following months right through the end of the year, there were consistent and quality opportunities to kayak all across the state.  Some even lined up for the weekends.
SEPTEMBER
September saw three consecutive weeks of rain events that brought rivers to boatable levels, including several events that brought up micros and the high water runs.  After nearly three months of drought, for many this period felt familiar to shaking off the rust in early spring.  I can personally attest to the difficulty of going from the occasional Deerfield Dryway lap to high water Ridley Brook.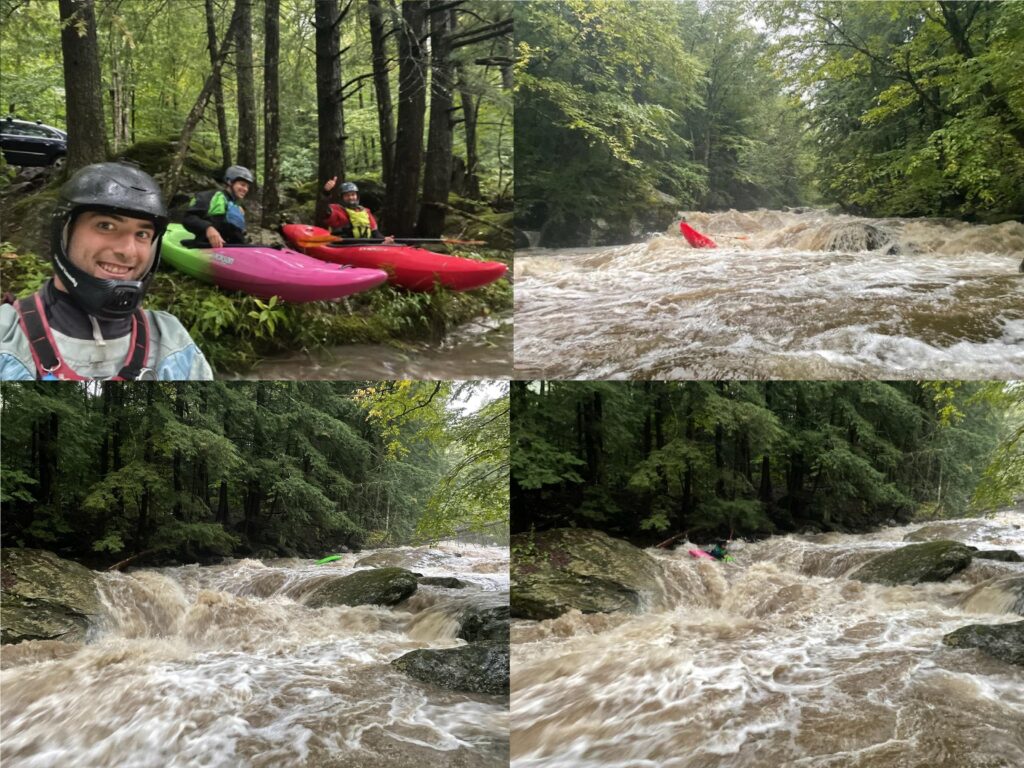 OCTOBER
This trend continued into October where the newly stoked energy of the community resulted in numerous days of group laps on some of the classics in beautiful fall foliage.  The NBL, New Haven, and Mad all saw a great deal of traffic during this period, with the "Bog Down" section of the North Branch being a very popular destination. 

In addition to opportunities locally, many boaters took advantage of the widespread water conditions to travel out of state to area rivers beyond the classic dam releases.  Of particular note, the Canadian border removed all covid-era restrictions for entry.  As a result several groups returned to the great-white(water) north after several years of hiatus.
EARLY WINTER
November and December continued the trend of the previous months, and provided more quality paired with some welcome warm weather.  While daylight can be restrictive in the late fall and early winter, fortune shined on Vermont as several events fell on the weekend to allow full days to enjoy runs beyond the after-work go-to.  Also as boaters do, some used their accrued good will gained from perfect work attendance (thanks dry summer) to sneak out for a few mid-week hours to take advantage of the conditions.
Before 2022 closed out, it gave us a last string of big weather events to remember.  Two days before Christmas a massive wind and rain storm hit the state, sending utility crews scrambling to restore power before the holiday.  Though many were preoccupied with preventing freezing pipes and salvaging Christmas plans, more than a handful of boaters took advantage of the several days of resulting high water to send out 2022 with a bang.  
With that said, kayakers would be wise to remember these storms come spring time, as undoubtedly new wood will be found on many runs.

Until then, enjoy the snow.
SYOTR this spring.
-Creek VT